European Fire and Security Group - About us
EFSG promotes the highest level of standard compliance for fire protection and security equipment
EFSG is the Association of European certification bodies dedicated to the fire and security sectors.

Globalisation of the markets and the exploitation of new economic areas reinforces the need for well-established certification marks which grant access to a lot of economically interesting markets. These markets need competent testing and surveillance institutions whose governance is completely independent of manufacturers, providers and their associations, if a high level of quality of products and services is to be assured.

EFSG is the suitable platform to concentrate testing and certification competence. Our members are established certification bodies who work together with associated testing laboratories that have high international popularity and reputation, to facilitate the creation of mutual recognition agreements.
EFSG provides the best cost/efficiency ratio for third party certification in multiple countries
EFSG mutual recognition agreements help industry obtain the certification marks they require to boost market access.

Mutual recognition is based on European standards and by using the agreements and following the EFSG process, product manufacturers can obtain multiple certification marks without duplicating tests. This saves manufacturers valuable time to market and reduces costs significantly.
Specifiers, end users, regulatory authorities widely accept the certificates issued by EFSG members as evidence of compliance with the appropriate standards. Products bearing the certification marks of EFSG members are universally recognized by users as being of high quality.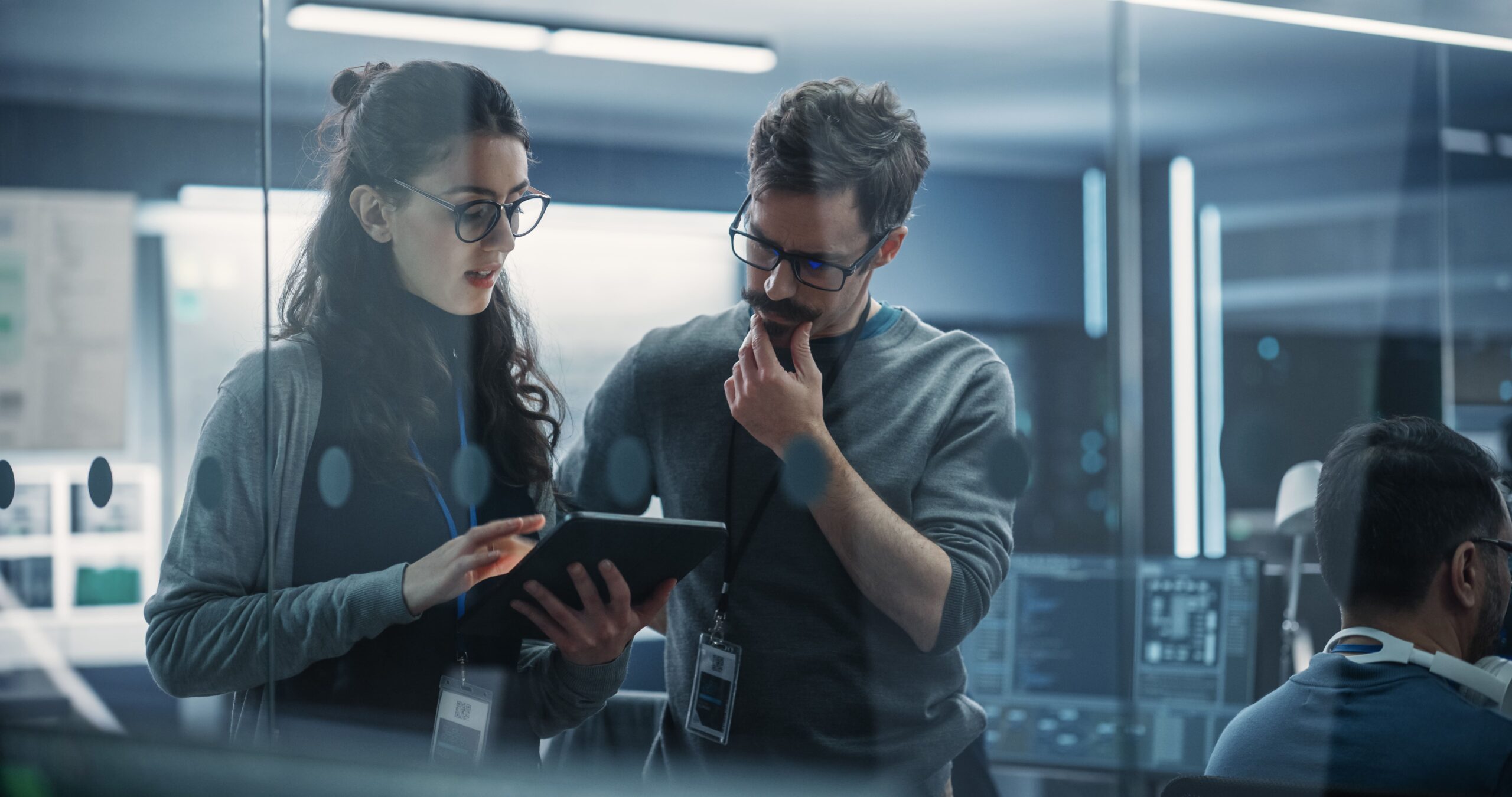 EFSG's mission is to increase and harmonize the level of safety and security that products for fire protection, physical security and intrusion detection provide by facilitating third party independent certification in various countries, at a lower cost.
EFSG also works to promote third party certification and to communicate best practices for testing and certification in a transnational approach for stakeholders such as insurers, banks, specifiers, integrators and authorities, including the police.

The EFSG collaborates with the major production syndicates and contributes, on the basis of its national members and its experience, to the drafting of future standards, as well as the revision of published standards and protocols for test and audits.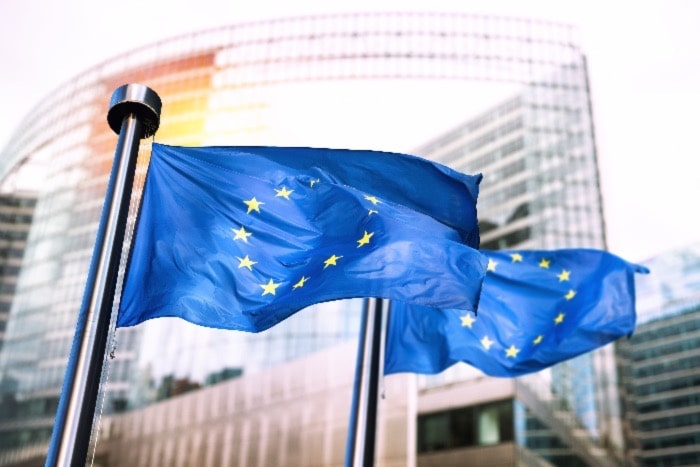 EFSG was created in the early 90s in response to the uncertainties associated with the introduction CE marking that eventually established a legal framework for European technical harmonisation.
Initially, 3 product areas were identified for which it seemed crucial that conformity to the standards be guaranteed by third party independent certification, rather than the CE marking, declared and affixed solely by the manufacturer, that could conceal a lower quality level.
Mutual recognition agreements were developed for the 3 product areas and these are currently maintained by 3 corresponding technical advisory groups (TAGs).
The CE marking of fire alarm system components was raised to Attestation level 1 requiring third party test and certification by an appointed Notified Body.
On 20 January 1992, the EOTC (European Organisation for Testing Certification) officially recognized EFSG as 'Agreement Group 2'.
EFSG is now considering expanding its scope to 2 new product areas : Gas extinguishing systems and Water extinguishing systems.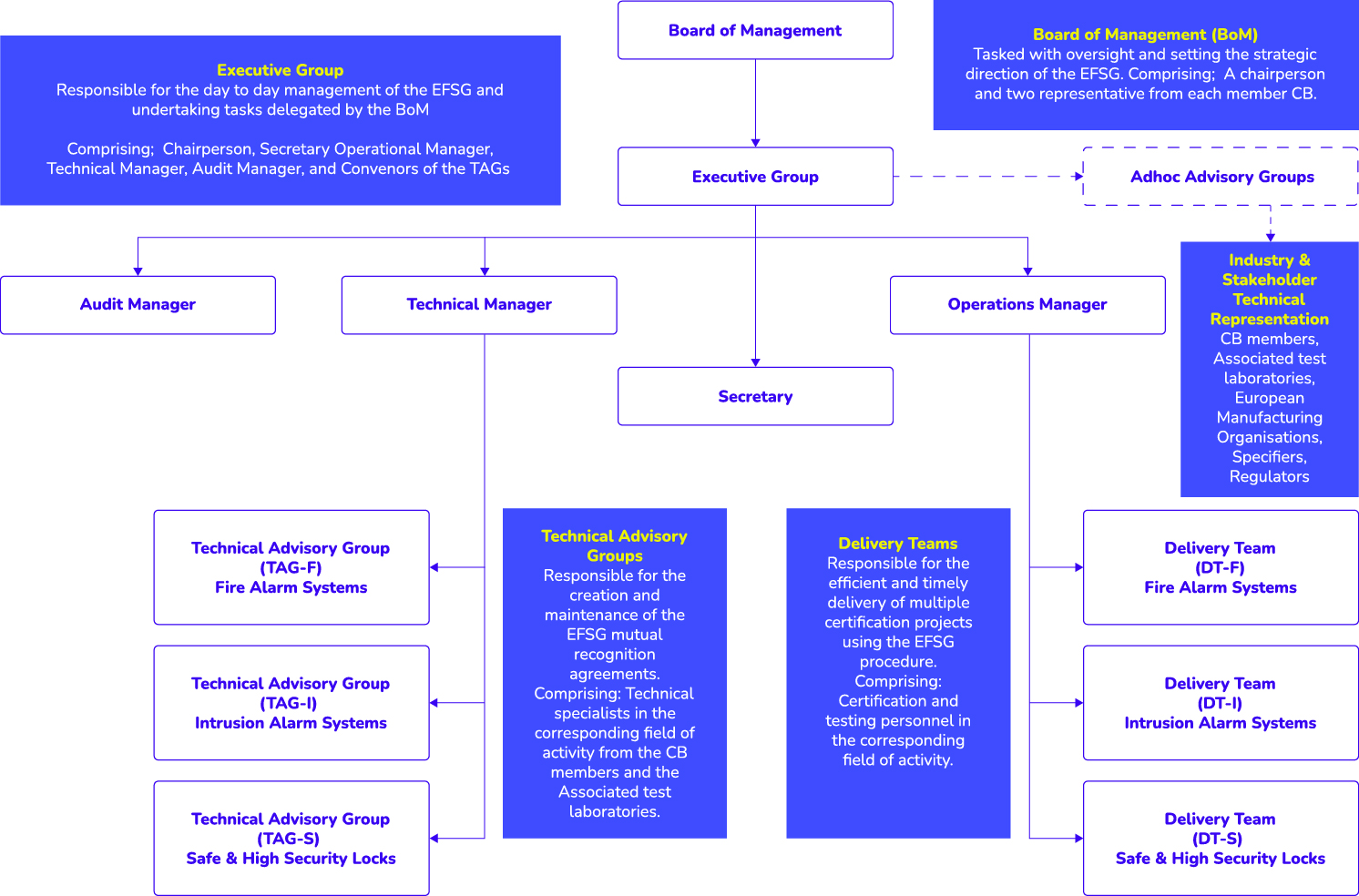 EFSG members have many years' experience in their fields of specialisation and are trusted by the specifier community.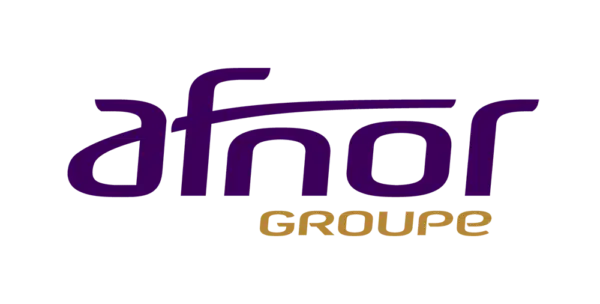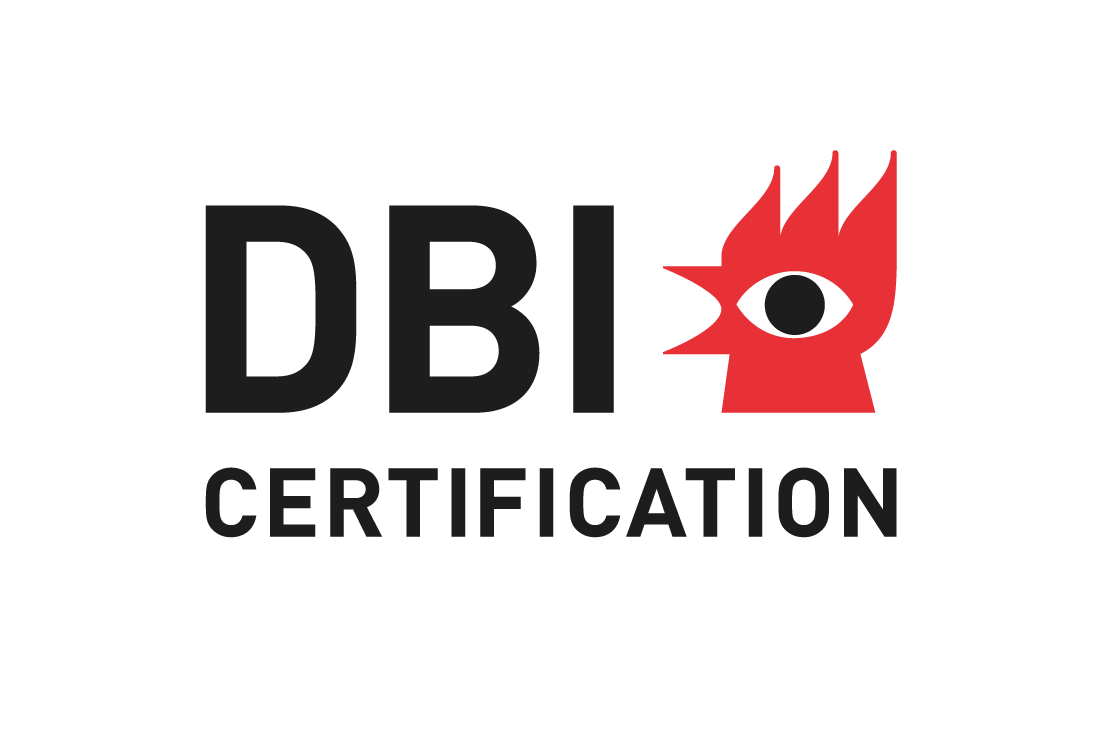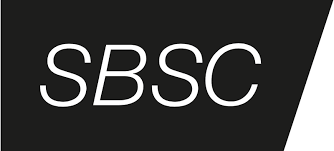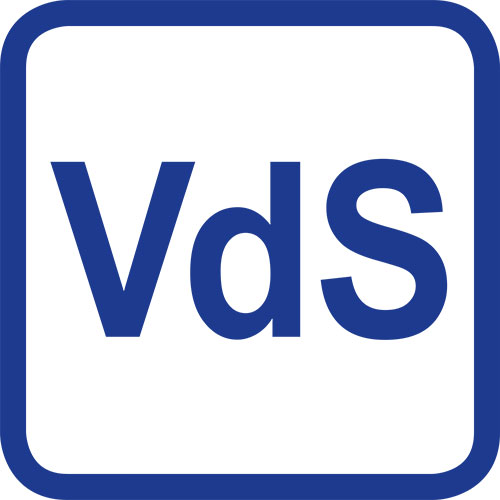 EFSG member certification bodies collaborate on the basis of Mutual Recognition Agreements (MRAs).

MRAs originate from the Technical Advisory Groups (TAGs) which are composed of technical specialists from EFSG member organisations and their associated laboratories.

Even though each certification body remains independent and sovereign in its decision to certify a product, the MRA defines a common approach for performing tests, a common interpretation of results and a common level of compliance in order to achieve certification.

Therefore, products for fire protection, intrusion detection or high security that are certified by one EFSG member will automatically be considered compliant to standards covered by the MRAs, and hence certified by the other members without any need for further testing to these standards.

Providing more than just a standard framework, the associated testing laboratories participate in inter-laboratory comparison exercises and regular auditing, and also promote continuous exchange of technical expertise, thereby reinforcing prescriber and end-user confidence.